I'm so glad you are here! When I started my broadcast almost 14 years ago, having access to a doctor with just a phone call was a relatively new concept. Especially with no co-pay and a scheduled office visit. Then throw in the fresh content of natural based health care, fitness, nutrition, lifestyle, and well-being?
I knew we had something special.
You have called our 3-hour daily show and filled the phone lines for all these years with your questions ranging from diabetes to heart disease to relationships to your kids. I have loved serving you every minute. It is my absolute passion to help as many people as possible live healthier and more fulfilling lives. It's all about Empowering Your Health.
You deserve it. Your family deserves it. And most importantly, you were designed for it.
And now the digital world is taking its place. Audio and video content on demand has become the norm. We want our content when we want it. We want it when we want it, downloaded, and on our own time. It's a great new season for all of us here in the audio, video, and broadcasting world.
In 2019 we created the Dr Asa Andrew digital show with a fresh new voice and fresh new look . I've been called "Dr. Asa" for years with our top rated radio talk show, Dr Asa On Call.
When I started my goal was to focus on really taking of the white coat, the stethoscope, and "doctor speak", walk beside you and help you in your health and lifestyle journey. The marketing teams came into play, and the "Dr Asa" voice began locally and has now gratefully grown internationally.
Thanks to you…
I learned a valuable lesson from my friend Dave Ramsey about being considered an expert and helping people. Dave never really focused on any of his degrees or certifications that he had accomplished. He just focused on being "Dave" a guy helping people on the air.
That really stuck with me. I would say that has worked out well for him.
So, Dr. Asa Andrew family, welcome to the updated brands of our shows including broadcast, TV , digital, and live events which are focused on body, mind, and spirit for complete whole-person development solutions.
We want to see you win in every area of your life.
As one of only a handful of trained physicians worldwide holding doctorates in each primary area of health care, I truly value and appreciate the respect that you always give me as a (MD) medical doctor, a (DC) physician, and a (ND) naturopathic physician.
But please, just call me "Asa".
I will be here consistently to provide you with everyday solutions and give you a new prescription for your life to become the best version of yourself.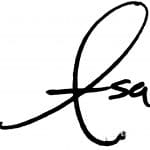 WHAT YOU SHOULD LISTEN TO FIRST